Traveling in Peru with Kids: Tips for a Successful Trip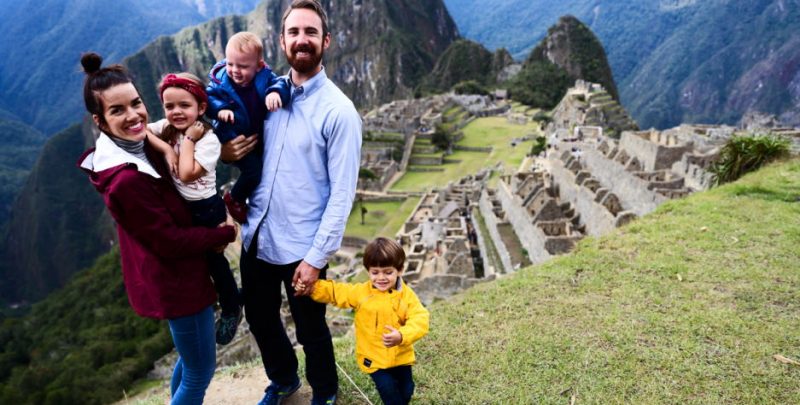 If you're thinking of traveling to Peru with your kids, you're in for a treat! This South American country is home to ancient ruins, stunning landscapes, and plenty of activities to keep the whole family busy. But before you head off on your adventure, be sure to read through these tips for a successful trip. From arranging visas to packing the right gear, we've got you covered. So, what are you waiting for? Start planning your Peruvian getaway today!
Peru with kids: a guide for families
Traveling with children can be a daunting task, but it can be a fun and rewarding experience if planned correctly. Here are some tips to help make your trip to Peru a success:
Ensure your children are up to date on their vaccinations, including the yellow fever vaccine if necessary.
Plan activities for the kids – There is plenty to see and do in Peru, so be sure to plan out some activities beforehand. You may want to visit some ancient ruins, go hiking or biking in the mountains, or explore one of the many colorful markets.
Be prepared for different climate conditions. The weather in Peru can vary greatly depending on where you are. Therefore, make sure you pack appropriately for your travels.
Pack lots of snacks and drinks. You'll likely want to avoid eating out every day when traveling with kids, so packing snacks and drinks is essential.
Make a list of what you will need and pack accordingly – Be sure to pack plenty of sunscreens, hats, water bottles, and snacks for the kids. It is also important to have any medications they may need with you in an emergency.

Is Peru safe to travel with children?
Peru is a great country to travel to with children! There are so many things for kids to see and do, from exploring the ancient ruins of Machu Picchu to zip-lining through the rainforest. Peru is also a very safe place to travel, with low levels of crime and violence. However, as always, it's important to take some basic precautions to ensure your family's safety.
Here are a few tips for keeping your family safe while traveling in Peru:
Always be aware of your surroundings and keep an eye on your belongings.
Avoid walking around alone at night.
Stick to well-lit areas and use licensed taxis when traveling after dark.
Make sure your children know how to find help if they get lost.
Have a copy of your passport and other essential documents with you at all times.
Register with your country's embassy in Peru before traveling.
Peru is a fantastic destination for families, and with a little bit of preparation, you can rest assured that your children will have a safe and enjoyable trip! Safe travels!

Tips for a successful family trip to Machu Picchu
Machu Picchu is one of the most popular tourist destinations in South America, and for a good reason. With its stunning architecture and breathtaking views, a visit to Machu Picchu is a must-do for any traveler. However, if you're planning a trip to Machu Picchu with your family, here are some tips to help ensure that it's a successful and enjoyable experience.
First, be sure to budget enough time for your visit. The hike up to the ruins can be quite strenuous, so make sure you allow plenty of time to reach the top. Also, be prepared for large crowds at the site; purchasing tickets in advance online is highly recommended. Finally, don't forget to pack sunscreen and hats!
Visiting Machu Picchu in the low season is a perfect solution for those who want to stay out of the crowd. Make sure you book your day tour early and consider booking the first or last train ride to Aguas Calientes. This way, you can enjoy this wonder without so many people around at sunrise or sunset. Avoid lunchtime if possible, when all groups have their lunch break in town before taking the bus back up to Machu Picchu for afternoon visits. If your budget allows it, we recommend staying overnight at Aguas Calientes and visiting twice, giving you plenty of space inside the ruins site and a fantastic opportunity for photography with less crowds and light trails during sunset/sunrise.
If you are looking for a more adventurous way to visit Machu Picchu, consider hiking which will take you through some of the most stunning landscapes in Peru, including snow-capped mountains, raging rivers, and ancient villages. This is not a trek for the faint-hearted, but if you are up for an adventure and want to see parts of Peru that few tourists get to experience, this is the trip for you! The trek usually takes around five days and finishes at Aguas Calientes, where you can enjoy a well-earned soak in the hot springs before catching your train back to Cusco.