Eye-Opening and Unique Beauty Treatments from Around the World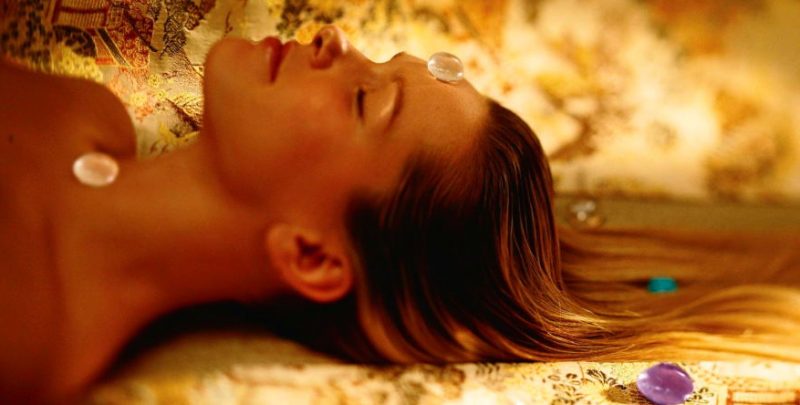 Whether you're looking for a new way to relax or a unique beauty treatment, there's a variety of unique spa treatments available all over the world. From fish pedicures to bird poop facials, these treatments can be strange and incredibly satisfying. If you're curious about what these treatments entail or want to take a break from the same old routine, check out some of the unique spas located in different corners of the globe. You might find your new favorite spa!
There are many different types of beauty treatments available around the world. Some of these treatments are common, while others are more unique. In this blog post, we will look at some of the unique beauty treatments worldwide. We will also explore why people might choose to undergo these treatments and their benefits. So, if you're interested in learning more about some of the most exciting beauty treatments out there, keep reading!
Exotic beauty secrets from around the world
When it comes to beauty, there's no one-size-fits-all solution. What works for someone in the United States might not work for someone in Japan, and vice versa. We'll take a look at some of the most popular beauty secrets from around the world. Whether you're looking for a new way to enhance your natural beauty or just curious about what other cultures do, you're sure to find something interesting here!
The beauty secrets of different cultures are always so interesting to learn about! Here are a few of my favorites:
In India, it's considered beautiful to have a long, thick head of hair. So, women there often use oils and other treatments to keep their locks looking healthy and lush.
In Japan, women often use rice water as a natural skin toner. The rice starch helps to tighten pores and brighten skin tone.
Greek women are known for their great olive complexion. As a result, they often use olive oil as a moisturizer and bronzer to achieve this look.
What beauty secrets do you know about from other cultures? Share them in the comments below! I'd love to learn more!
Crazy spa treatments around the world
As you can imagine, there are all sorts of crazy spa treatments worldwide. Some offer luxurious and pampering experiences, while others are downright bizarre. If you're curious to explore some of the stranger options out there, keep reading! We'll take a look at some of the craziest spa treatments from all over the globe. A few of them may make you want to book a treatment right away, while others are sure to leave you scratching your head. Ready to venture off the beaten path? Let's go!
We've all heard of the usual spas, but what if you don't want to be just pampered and massaged? If that is your case, read on. Here are five crazy spa treatments worldwide where you can enjoy unique experiences that will leave you feeling more than rejuvenated.
Ice Hotel in Sweden – Try an ice sauna or sleep in an igloo made of ice! This hotel has been built with snow every winter for fifteen years now, and it gets demolished before summer comes. You can book anything from one night to three weeks (including dog sledding!), so why not give yourself this treat? It may well be the coolest thing you've ever done.
Hanging Spa in Bali – Have you dreamt of traveling to paradise? Well, why not make it a reality by going to Hanging Gardens Ubud in Indonesia? This eco-luxury resort may not offer treatments with chocolate or caviar-like some other spas do, but its location guarantees that your treatment will be unique and unforgettable.
Sleep in a Coffin at the Nosferatu Spa in Romania – If you want to get scared during your spa treatment, then head over to this spooky place where you can sleep in a coffin! Of course, this is not for the faint of heart, and it's not the best place for claustrophobic people. But if you are looking for an adrenaline rush and some horror movie-like fun, then look no further.